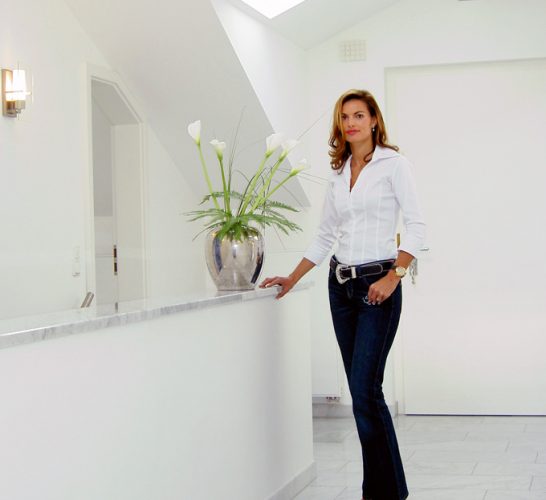 DR. MED LEILA FROHN MÜNCHEN
My previous career includes more than eight years of practical experience in differing practices with a wide service spectrum.
More than three years at the department for inner medicine at the Techncial University in Munich, where I obtained my doctor's degree and completed my training as a general practitioner.
Early on I became interested in the area of aesthetic medicine and have continued training in this field nationally and internationally.
Above all I owe my extensive professional knowledge and great safety when dealing with patients to my many years of work in practices and clinics and my interest in continued education.
In my professional practice all my clients are treated with care and attention.
The individual and comprehensive consultation of my patients is of great concern to me.
Dr. Frohn is a member of the following groups:
Deutsche Gesellschaft für Mesotherapie (German Association for Mesotherapy)
Expert's Association "Netzwerk Lipolyse" (Network Lipolysis)